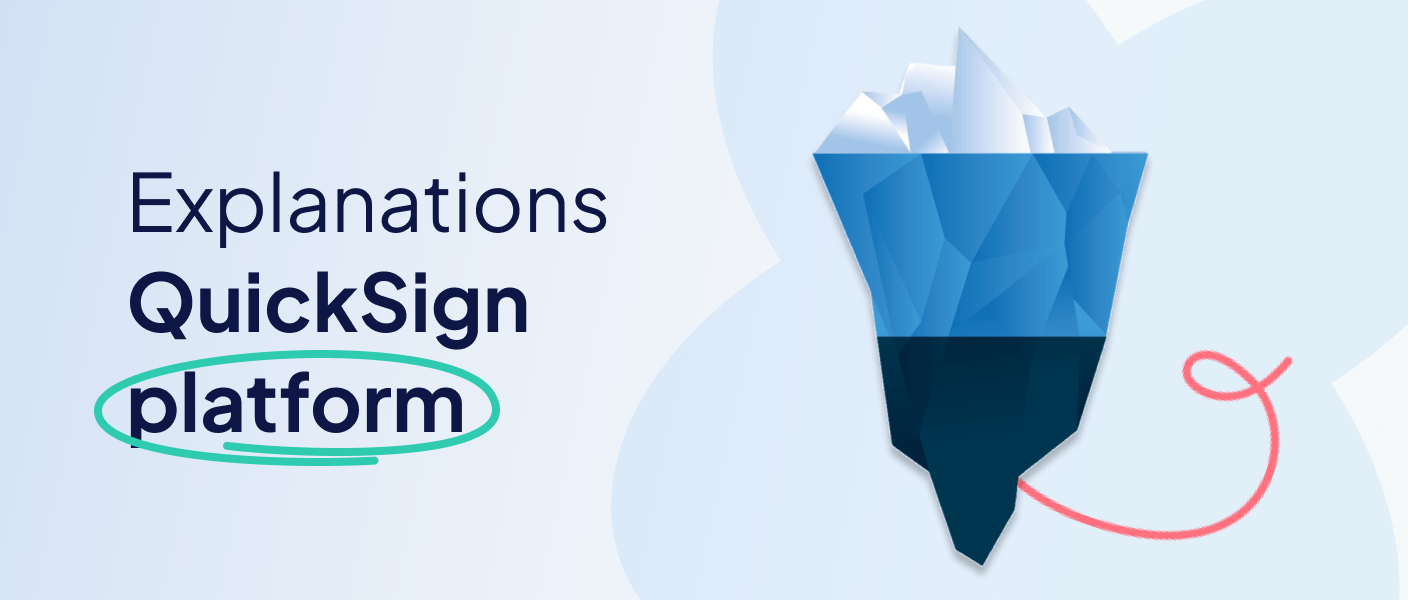 The legendary iceberg metaphor has been part of QuickSign's DNA since the beginning. An attractive visible 'tip' dedicated to customer onboarding, underpinned by two large and powerful hidden entities: the One Team Experience allied with 100% Financial Services Compliance. This tryptic repeatedly ensures success in production for the largest financial services in Europe. 
Tested and approved by the largest financial services in Europe–including BNP Paribas, Credit Agricole and American Express–the QuickSign platform is the ultimate digital onboarding powerhouse for massive digital onboarding in production.   

HIGH PERFORMING, ALWAYS COMPLIANT: The Customer Journey
KYC – SMARTDATA – SIGN
Over 2 million users use QuickSign each month across Europe. That's 2 million individuals, each with their own quirks and preferences. How do we reach our record breaking conversion rates with such diversity? We make digital onboarding easy for everyone.
Deeply instinctive, 100% compliant.

INTUITIVE EVERYDAY TOOLS – One Team Experience
SALES REPS – ONBOARDING OPERATORS – BUSINESS ANALYSTS – ANTI-FRAUD EXPERTS
Successful customer journeys are dependent on coordinating and optimizing multiple team experiences across all divisions. From sales reps to onboarding operators to fraud detection teams and corporate analysts supervising ROI. We are building intuitive tools for everyone.
It's never been this easy to adopt digital habits massively. 

CERTIFIED TO SCALE SECURELY – 100% Financial Services Compliant 
OPEN DATA- AI – EUROPEAN CLOUD – AML 5TH DIRECTIVE – GDPR – eIDAS
Easily orchestrate your workflows with our open, single API. Activate within minutes and monitor deeply in production. Ensure unique market penetration thanks to our data centric platform designed to perpetually and rapidly evolve. Trace everything for audits and litigation. QuickSign is natively secure.
100% peace of mind guaranteed. 
QuickSign is dedicated to digital onboarding for financial services exclusively. Our iceberg DNA is how we turn this into a successful reality in production.