One team.
Together to simplify the lives of millions.
We believe that complex matters can be simply streamlined. That's why we made it our mission to absorb the digital onboarding complexities of highly regulated financial services across Europe.
We are on a journey to democratize access to financial services for everyone. The QuickSign spirit is daily continous improvement. This is the reason we are chosen again and again by the largest financial services.
Co-founders Thibaut Ravisé and Benoit Lassara founded QuickSign in 2010 after a first successful entrepeneurial experience.
Today, QuickSign is financially independent with sustained double-digit growth since its foundation, demonstrating the excellence of its products in production.
Our team includes 120 experts in our Paris office. Our platform is present in across Europe in 15 countries and growing.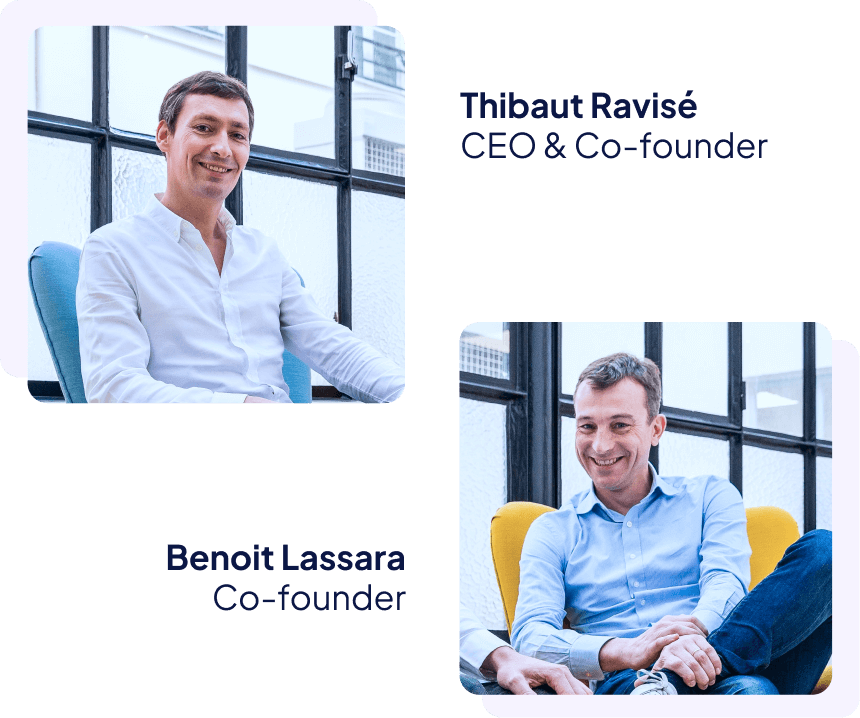 We are committed to offering a fulfilling and attractive work environment for our teams. Our HR policy
aims at offering benefits that support this commitment for all QuickSign employees.
Competitive salary in order to make QuickSign your 1st choice employer
Each salary package is composed of a fixed and a variable income so that each talent feels fully involved in the achievement of the global objectives of the company
Premium working environment with recently renovated offices located in the heart of Paris
View on the Eiffel Tower!
A large choice restaurants in the neighborhood
Yearly training programs to grow our talents & work towards personal development objectives
Attractive co-optation program allows each of our employees to be financially associated with the recruitment of their future colleagues
Flexible working time with 60% of remote work allowed each month and a remote work allowance
Quality health and disability insurance plan financed mainly by Quicksign
Contribution to gym memberships with our CSE
We offer a mobility package for employees wishing to commit to a sustainable mobility approach
50% of public transportation is covered for all employees
Dynamic initiatives throughout the year: quality of life at work week, the commitment to sustainable development, welcome breakfasts. Games and team building evenings
Swile meal ticket card to enjoy great cuisine, half of which is financed by QuickSign
Join the QuickSign adventure!
Check out our job offers if you want to invest in an intellectually stimulating job and company, where the work atmosphere is demanding but no one takes themselves too seriously.
We look forward to hearing from you!
If you don't find what you're looking for, send us an open application.
We'd love to hear from you.