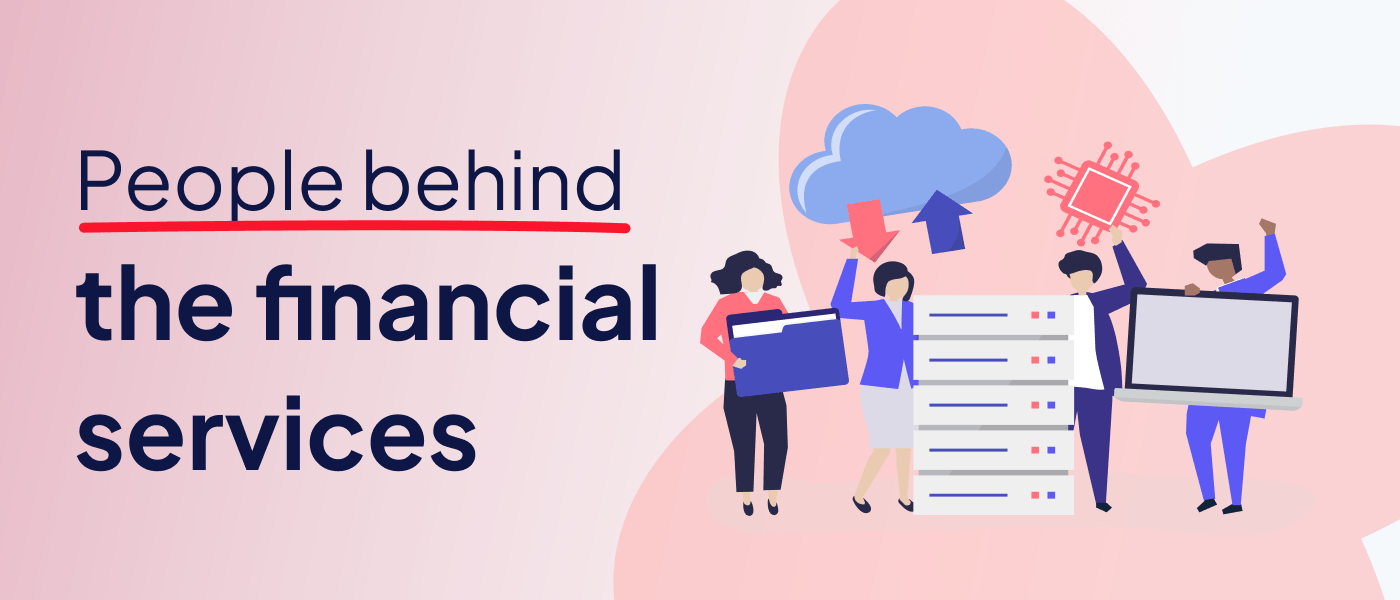 Behind the Scenes: Our Collaborative Approach with the People Powering Financial Services
In today's fast-paced digital world, understanding and facilitating the work of those driving the financial services industry has never been more crucial. As the pioneer player in the digital onboarding space, dedicated exclusively to financial services, QuickSign celebrates collaborating with the people behind financial services to deliver the best results in production. 
Here's how we do it.
Understanding the Unique Needs of Financial Services
QuickSign is uniquely positioned in the digital onboarding market as we only work with financial services. This exclusivity means that we have deep rooted, unmatched expertise. In order to effectively collaborate with the people behind financial services, we first seek to understand their unique needs and challenges in the realms of account opening, consumer credit, insurance, leasing…. Our decade-long experience in this domain enables us to identify and address these specific requirements, anticipate unseen problems whilst ensuring compliance and security to secure efficient customer and agent journeys. 
Collaborative Problem-Solving
Once we understand the unique needs and challenges of the financial service, we move into a phase of collaborative problem-solving. Using our technological prowess, powered by AI, machine learning, and biometrics, we work hand-in-hand with our partners to create customized solutions that streamline their digital onboarding processes.
Empowering Through Technology
At QuickSign, we believe that the right technology can empower people to achieve more. We provide our partners with a state-of-the-art platform that streamlines and simplifies complex processes. With just one API, financial services can access all of QuickSign's technologies, resulting in an efficient and user-friendly experience for both the agents and the customers.
The digital landscape is constantly evolving, and so are the needs of the people behind financial services. To keep pace, QuickSign is dedicated to continuous innovation. We regularly update our platform and processes based on feedback from our partners, ensuring that we always deliver the most effective and up-to-date solutions.
Conclusion: A Partnership for Success
In conclusion, working with the people behind financial services isn't just about providing a platform or a service. It's about understanding your needs, collaborating to solve your problems, empowering you with technology, and continuously innovating for success. At QuickSign, we pride ourselves on being not just a service provider, but a trusted partner to the financial services industry. Trusted by the likes of BNP Paribas, Stellantis, American Express and Boursorama.