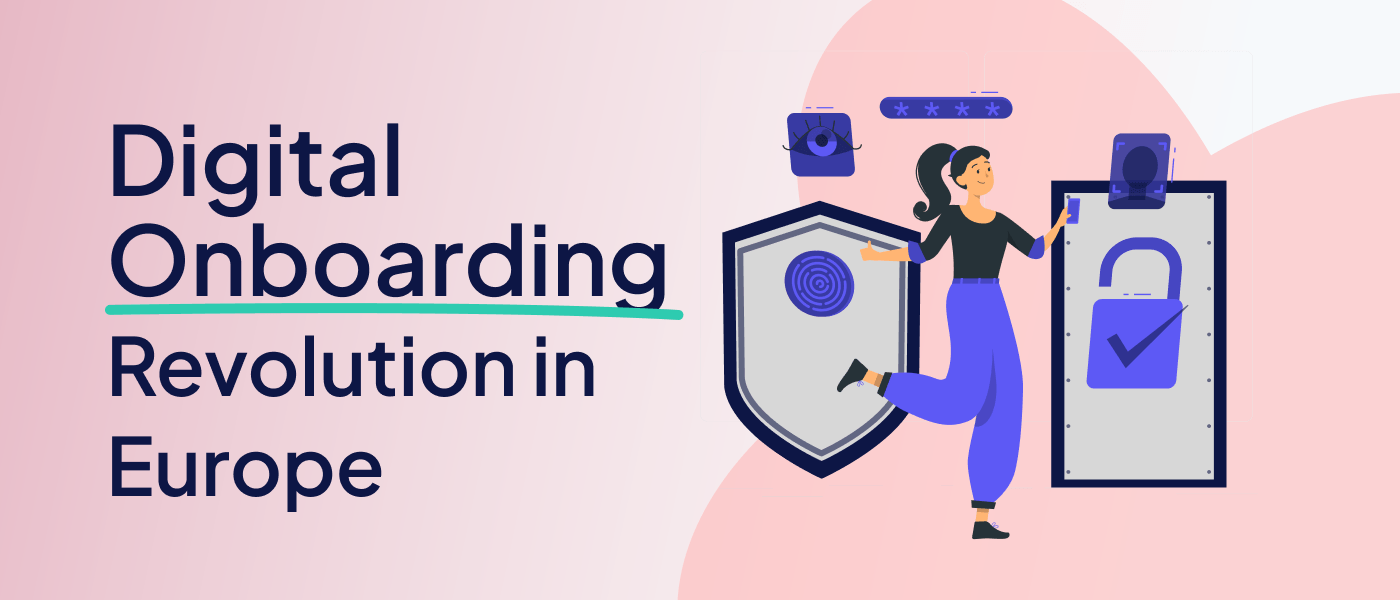 The financial services' landscape is witnessing an ongoing revolution spurred by digital transformation. One of the most notable changes is in the process of client onboarding. It is a crucial step that sets the tone for the client's relationship with the financial institution. 
In this article, we'll explore the concept of digital onboarding, the stakes involved, and how technological innovations, including KYC (Know Your Customer). We'll also discover how the validation of supporting documents and electronic signatures is taking place automatically, and fundamentally changing the landscape of the European financial market.
Digital Onboarding: A Paradigm Shift
Digital onboarding refers to the process of leveraging digital technology to initiate a customer's journey with a financial institution. It replaces lengthy manual procedures with a swift, frictionless digital process, significantly enhancing the client experience and reducing drop-offs. At its core, digital onboarding allows financial institutions to extend their reach,  democratize access to financial services, and significantly reduce costs.
The Stakes
The stakes in the digital onboarding process are high for financial institutions across Europe. The ability to onboard customers efficiently and securely can drastically impact customer acquisition, customer satisfaction, and ultimately, the institution's bottom line. Moreover, with regulatory bodies enforcing stringent compliance measures–like GDPR, the AML 5th Directive and the eIDAS regulation–the need for an effective and compliant onboarding process is paramount.
Transforming the Landscape: KYC, Automated Document Verification, and Electronic Signatures
The utilization of KYC procedures, automated document verification, and electronic signatures are key to driving this transformation.
In the world of finance, KYC is a critical compliance requirement designed to prevent identity theft, financial fraud, and money laundering. By automating KYC procedures during the digital onboarding process, financial institutions can quickly and accurately verify customer identities, offering a secure start to the customer journey.
Automated Document Verification
The use of AI-powered technology to automate document verification further simplifies the digital onboarding process. By instantly validating supporting documents, it eliminates human error and reduces the time and resources traditionally required, thereby streamlining the onboarding process.
Electronic signatures play a pivotal role in accelerating digital onboarding. They enable customers to sign documents digitally, eliminating the need for physical paperwork and in-person meetings.
The Future: Simplified and Democratized Access
The shift towards digital onboarding, facilitated by technological innovations–driven by actors such as QuickSign !– is undeniably transforming the European financial market. It promises a future where financial services are more accessible, experiences are seamless, and operations align with stringent compliance requirements. That is the very reason that we developed our motto "Welcome to simpler world." It's a world in which financial services are open and easily accessible, enabling millions of people to fulfill their projects. 
The digital onboarding revolution is here, and together we are paving the way towards a democratized financial landscape in Europe.
For more information on QuickSign, check out our platform or get in touch.