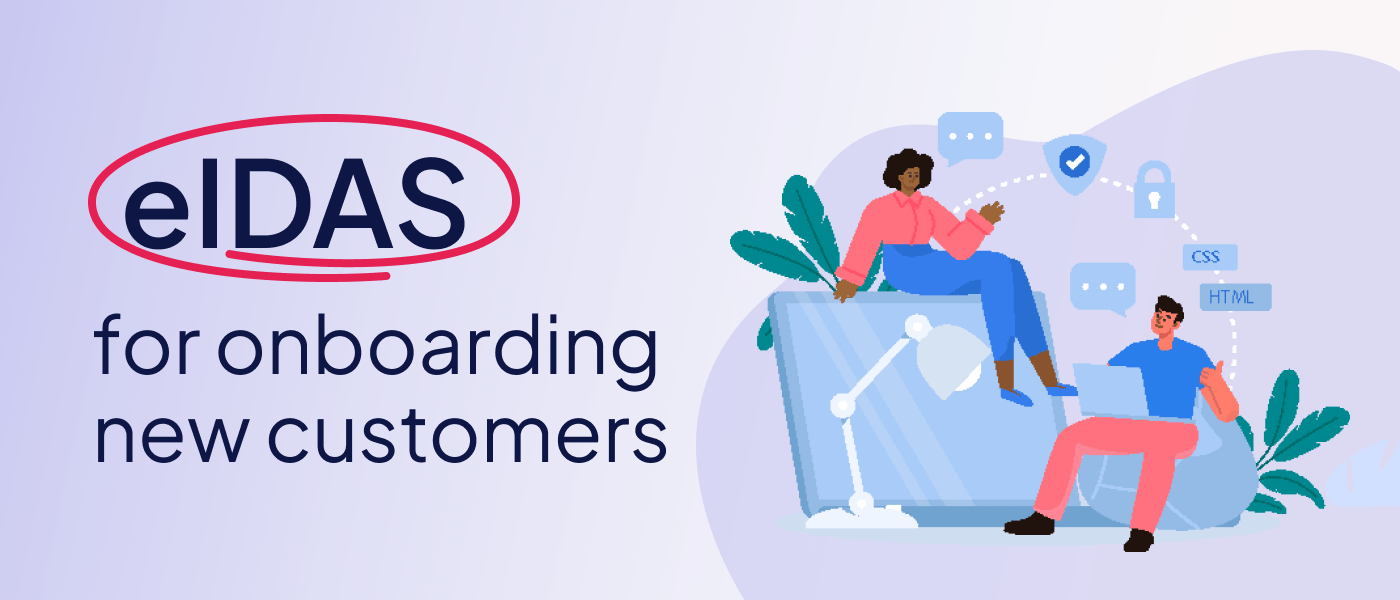 Unlocking New Horizons: eIDAS and its Transformative Impact on Financial Services
In the rapidly digitalising world of financial services, regulations often dictate the pace and direction of innovation. One regulation that has particularly shaped the landscape is eIDAS – the European Union's framework for electronic identification and trust services. QuickSign, a leader in digital onboarding solutions, is here to guide us through the importance of eIDAS for financial services and the opportunities it has unlocked.
Unveiling eIDAS
eIDAS, or electronic Identification, Authentication, and Trust Services, is an EU regulation that came into force  in July 2016. It standardizes electronic transactions across the European Union. It covers electronic signatures, timestamps, electronic seals, and other trust services such as KYC, ensuring their mutual recognition and legal validity across all EU member states. As a Regulation, it is applicable and recognized by all 27 Member States.
eIDAS and Customer Onboarding: The Connection
The eIDAS regulation plays a pivotal role in customer onboarding for financial services. Here's why:
Seamless Cross-Border Transactions
eIDAS enables the seamless execution of cross-border electronic transactions, facilitating a smoother onboarding experience for customers across different EU countries.
The mutual recognition of electronic identification and trust services under eIDAS instills trust and confidence in customers. It assures them that their electronic transactions are legally valid and secure, enhancing their overall onboarding experience.
With eIDAS, financial institutions can rely on electronic identification and trust services to expedite the onboarding process, resulting in a quicker, more efficient onboarding experience for new customers.
QuickSign: eIDAS and Digital Onboarding
At QuickSign, we harness the power of eIDAS to provide superior eIDAS certified digital onboarding experiences. Our platform is fully compliant with eIDAS requirements, facilitating KYC compliant services and electronic signatures. By leveraging eIDAS, we enable financial institutions to onboard new customers swiftly, securely, and efficiently seamless across all 27 EU borders.
In conclusion, the eIDAS regulation holds significant importance for customer onboarding, enabling seamless, trusted, and efficient digital transactions. As we navigate the digital future, QuickSign remains committed to leveraging eIDAS to provide robust, efficient, and compliant digital onboarding experiences.
For information on how QuickSign can apply electronic signatures for your needs, see our platform:
Discover more on this topic