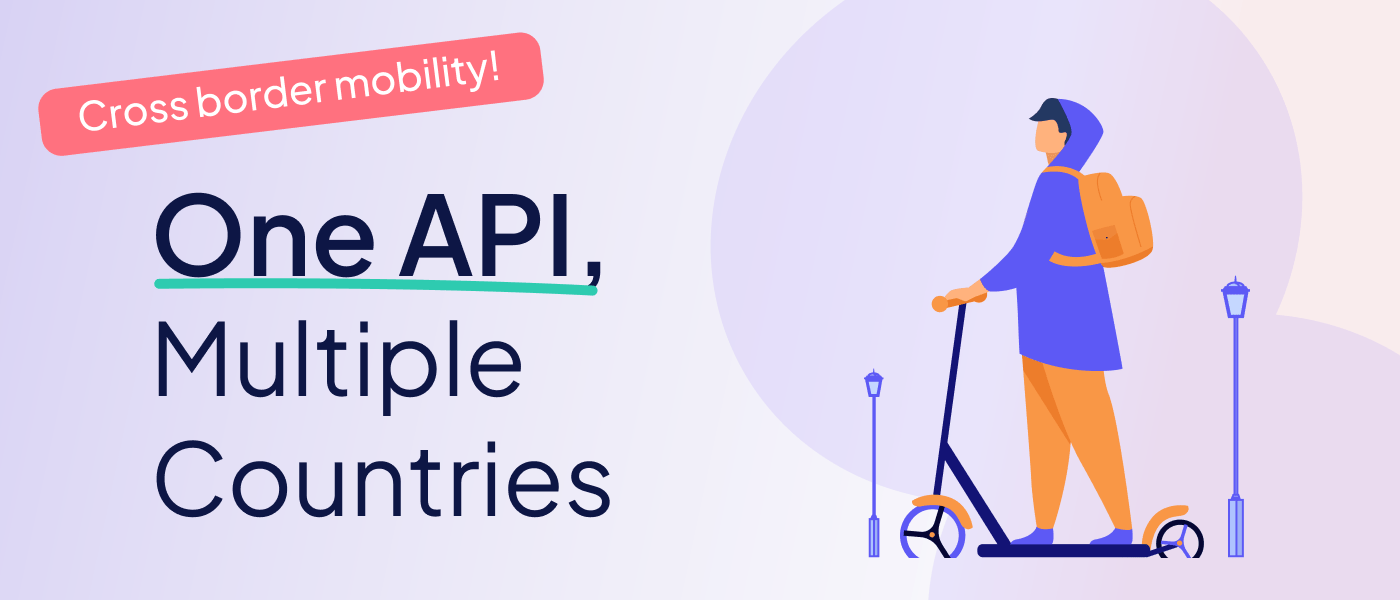 In the rapidly evolving finance mobility sector (see our The Rise of Mobility within Financial Services: The Future is Now), the leaders are continuously looking for ways to provide a seamless branded customer experience, streamline operations and–of course–reduce costs. One answer that is increasingly gaining traction is the development of a single API that caters to multiple countries. QuickSign, at the forefront of this movement, is utilizing its digital expertise and positioning to ensure that this concept becomes a reality.
Why use only one API for mobility?
The concept of one API for all countries means offering a unified, standardized interface that can handle the diverse regulations, languages, and user preferences across different nations. Essentially, it's about providing a seamless, branded cross-border experience, while keeping the operational complexities hidden from the end user, and minimized for the financial service. 
QuickSign & Mobility
As a specialist in digital onboarding services in the mobility sector, is uniquely positioned to contribute to this ambitious endeavor. Present in 15 countries, QuickSign's experience in dealing with diverse regulatory environments, complex identity verification procedures, and customizable digital signature solutions makes it an ideal partner for businesses seeking to implement a single-API approach.
Seamless branded customer experience 
First of all, the brand experience is everything. It's emotional. It's powerful. At QuickSign, we are very aware that digital onboarding carries the first window into the customer's experience with the brand. Thus, it's their first interaction with regards to commitment (signing contracts, providing KYC information etc). 
One API enables a customer to interact with a unified interface that upholds the brand's identity and standards. Moreover, this consistent user experience is a key factor in building long-term customer loyalty, no matter where they are in Europe.
Reduced costs 
Secondly ,reducing their operational costs has always been an advantage. In the current market context, it has become a necessity. Applying the 1 API model enables cost reduction on the following:  
Integration needs to happen only once

, rather than on an individual local level. This means only one integration between the financial service's API gateway and QuickSign's single API. It also means only one Security Policy, one SLAs agreement, one Business Continuity Plan. Only 1 for all countries is an immediate cost and time reducer. 

Maintenance is ultra focused on the one API

, not multiple APIs. Using multiple APIs for one each country and each local provider is resource-intensive and can lead to unnecessary redundancies. Comparatively, the risks are high with potential lower response times and operational issues. Consolidating maintenance into one single API simplifies maintenance, reduces overheads, and enhances operational efficiency. 

Cross-country cost mutualization

. As a SaaS platform, QuickSign charges financial services per transaction. The higher the volumes, the lower the costs. Proving 1 API for all countries greatly benefits financial services by leveraging their European-wide presence to their advantage. Furthermore, this aligned business model ensures that all countries are working in the same direction and benefiting from their mutual successes.
Faster Time to Market 
We've discussed the customer experience and the reduced operational costs but let's now address what happens in production. 
Once the APIs between the finance mobility actor and QuickSign are integrated, the possibilities are limitless for quicker market entry. 
With a single API, mobility leaders can launch complex new projects within a month– including KYC, open banking and hybrid onboarding. New services can be tested on smaller volumes. Furthermore, best practices in one country can be seamless replicated in another. And cross sectors can be involved: typically adding insurance, the brand etc. 
With QuickSign's support, financial services in mobility can unleash their business savvy creativity.  
Data data data 
Finally, it would be impossible to discuss the strengths of 1 API without mentioning data. A recurring issue we've seen over the past 10 years is the opacity of cross-border data for financial services. Their question has always been: how can we actually compare countries with varying methods of local digital onboarding? 
At QuickSign, we're come up with the solution. With the 1 API program, financial services are equipped with dashboards that provide 3 different levels of information: 
Level 1: High level international: this dashboard, part of our One Team Experience, is dedicated to giving a high level overview of all markets. Moreover, it includes key KPIs such as number of transactions, drop off rates and conversion funnels. 
Level 2: Country per country: similar dashboard to the first but with a deeper dive into the countries' specific workflows (in Point of Sale, Online, Hybrid, different services…). A functionality favorite is the "heat map" which shows in real time the conversion rates for the any given workflow. 
Level 3: Product level per country. This enables the business analysts to dive into the performance of their workflows based on the product performance. Imagine endless zooming in on industrial volumes in production–that's level 3.
In conclusion, the trend towards a single API for all countries in the finance mobility sector represents a significant leap towards greater efficiency and enhanced customer experience. With its advanced digital onboarding solutions and international industry expertise, QuickSign is committed to being financial services' trusted partners.
For more information on QuickSign: