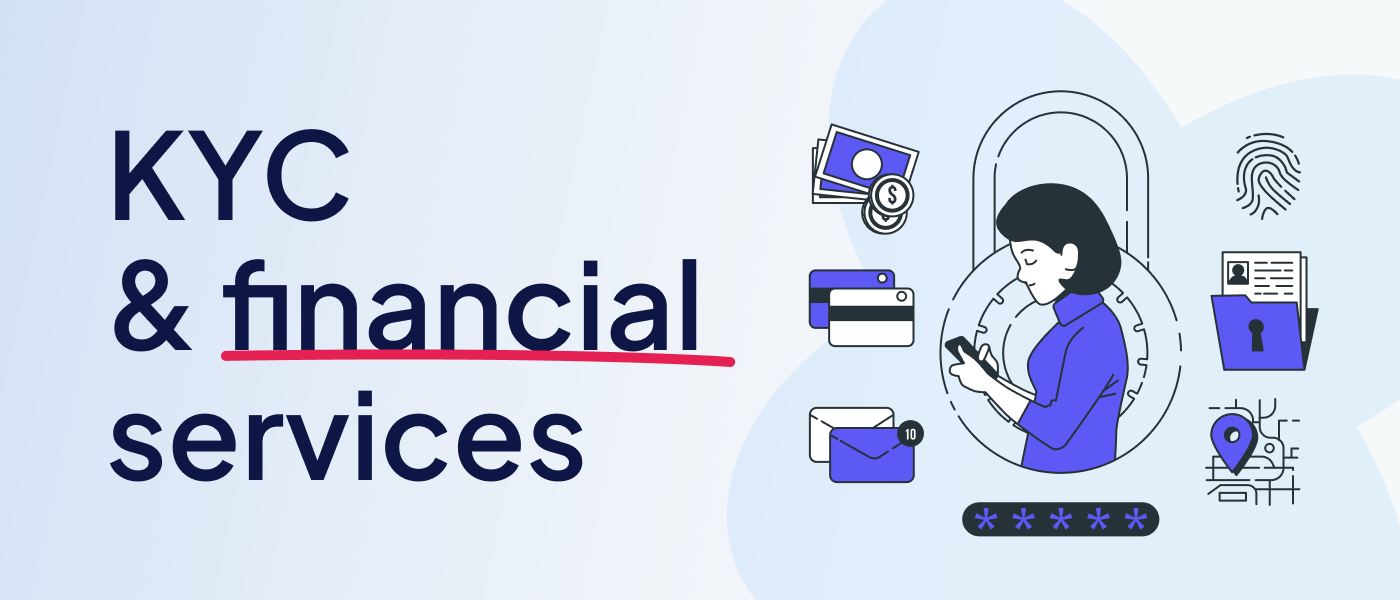 In the bustling crossroads of technology and finance, terms like 'KYC' or 'Know Your Customer' often echo through the corridors. KYC, a crucial compliance protocol in the financial sector, is more than a buzzword. It is a beacon of trust in the rapidly evolving financial landscape. In this article, we'll delve into the core of KYC and illuminate its pivotal role in the financial services industry, guided by our insights. As the leading European SaaS platform for digital onboarding, we have massively deployed KYC across Europe for financial services. Read more to understand the basics and key points to keep in mind for your project. 
Defining KYC: The Basics
In essence, KYC refers to the processes implemented by financial institutions to verify the identity of their customers. Additionally, it's a crucial component of regulatory compliance, designed to prevent identity theft, fraud, money laundering, and other illicit activities. These procedures typically include collecting and analyzing data such as customers' identification documents, financial records, and risk profiles.
KYC: A Bulwark Against Fraud
At its heart, KYC is a tool of defense, providing protection against potential fraud and financial crime. Moreover, by ensuring that all customers are thoroughly vetted, KYC practices add a critical layer of security to financial transactions. This protective shield is even more crucial in the era of digital financial services, where the potential for fraud and identity theft is significantly elevated. In the context of financial services, KYC must strictly adhere to the AML (Anti-Money Laundering) EU 5th Directive. At stake is to ensure 100% compliance, whilst maintaining a smooth customer experience to maximize conversion rates. 
Building Trust and Confidence
Beyond protection, KYC is also a vital instrument for building trust. As customers entrust financial institutions with their sensitive data, they need to be assured of the security of their information. Through robust KYC practices, financial institutions can demonstrate their commitment to safeguarding customer data, thereby fostering trust and confidence.
A Catalyst for Healthy Financial Relationships
KYC processes also serve as a critical tool for cultivating and nurturing healthy financial relationships. Additionally, by gaining an in-depth understanding of their customers, financial institutions can effectively deliver more personalized services. This enables them to fine-tune their offerings and cater to the specific needs and preferences of individual customers. As a result, customers receive tailored experiences that align with their unique financial goals, fostering long-term satisfaction and loyalty.
Simplifying KYC with QuickSign
As the scope of KYC services increase–including Liveness Detection and Face Matching, national eID schemes and the eWallet–QuickSign has developed an identity marketplace that activates the most pertinent KYC service on-the-fly. The result: industrial processes for financial services meet a deeply personal experience for each customer. 
Leveraging AI and machine learning, QuickSign streamlines KYC to ensure maximum conversion rates, often over-performing on the market. Our data analyst team is here to support financial services in their stellar and stable growth in performance. 
In conclusion, KYC goes beyond being a mere compliance requirement. Instead, it serves as the backbone of a secure, trustworthy, and customer-centric financial services ecosystem. At QuickSign, our deeply-intuitive KYC services empower financial institutions to embrace KYC to bolster trust, improve customer relationships, and ultimately, pave the way for a more secure and efficient financial future.
Discover more on this topic